Now if out of the blue someone asks me, "Hey, you're into
YURI
right? So which pairing started it all? When? How?"
XD Ok ok. To tell you honestly, my ultimate fandom for Yuri started with one of the most well loved anime during my Elementary days. That's none other than Cardcaptor Sakura. Yup! Sakura Kinomoto and Tomoyo Daidouji. My first Yuri pairing EVER!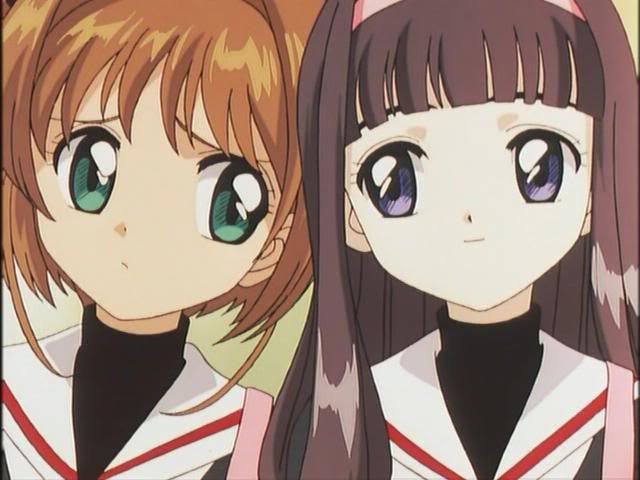 Now  you may ask? How? They're just best friends?
lemme share you an image:
Believe it or not, this art is officially drawn by CLAMP. It's Tomoyo and Sakura luring into a kiss. So yeah, I guess that's about it. At the 6th grade, I started to reading Yuri fics, then soon enough, yuri fics that contain "Lemon" and pretty soon "H". (But not always, lol)
There are some Sakura X Tomoyo doujins out there and some are scanlated by generous hearts.
Below are some doujins that I downloaded from
MoonlitNights
. I reuploaded them here because it seems that the site owner didn't update the site since 2006. lol! So I reuploaded them for my benefit and for you yuri lovers. Sigh, I really pity MoonlitNights. It's one of the first yuri sites I've visited. :'( When I checked back the site last night,  most of the site content are broken links na. Sigh...
Anyways, here are some S x T doujins. Careful though, some are H. xD
Honey Moon
Angel Time
Love Cherry